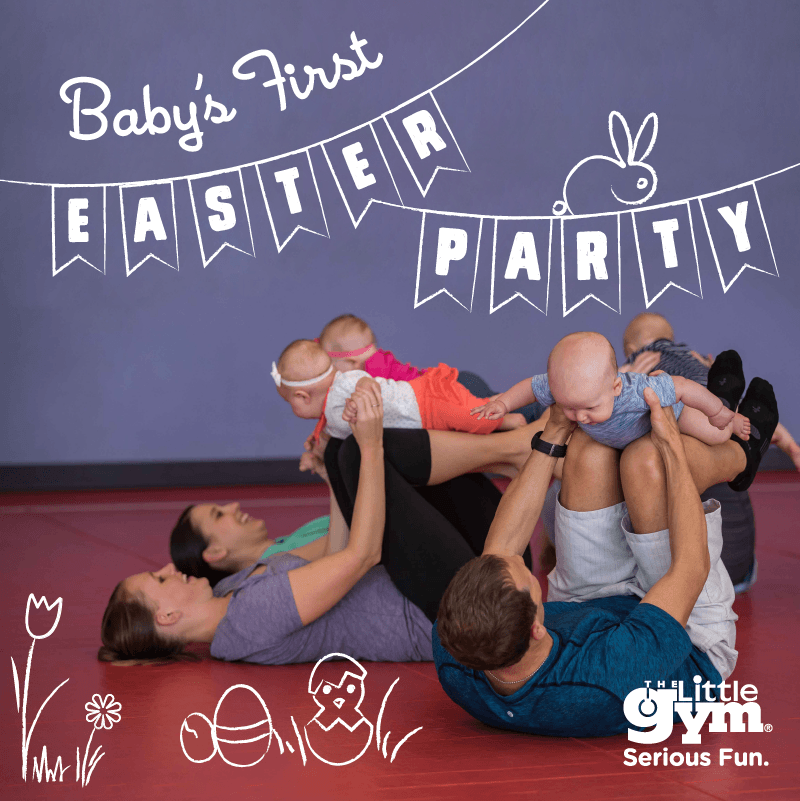 Baby's Easter Party Friday 23rd March 11.30-1pm!
We are hosting our first ever Easter Charity Party for babies and toddlers, aged 4-18 months.
This is a special session for you and your child to have fun in the gym, learning new skills that can help towards your babies physical development, coordination, strength and so much more!
It is also a chance to meet new friends for both yourself and your child.. what a better place to do this than our purpose built, welcoming facility.
We have a lovely lobby area and kitchen too, where we will be providing drinks and refreshments after your fun in the gym. Our instructors will be on hand to help you with any questions throughout your visit.
We have a small car park beside our building and two over flow car parks on site too, just a 3 minute walk from us. If you fancied a little stroll, we are a short walk from Harpenden town centre!
Our facility is buggy friendly with baby changing facilities and a comfy place to feed.
We welcome you and your friends to come and join us on Friday 23rd March 11.30-1pm.
We are charging £5 per family and this money will be donated to the NICU Appeal and the L&D Hospital.
If you would like to attend our Easter Party please click 'attending' and private message us with your child's name, DOB and your email address too.
Please don't hesitate to comment with any questions about this event.