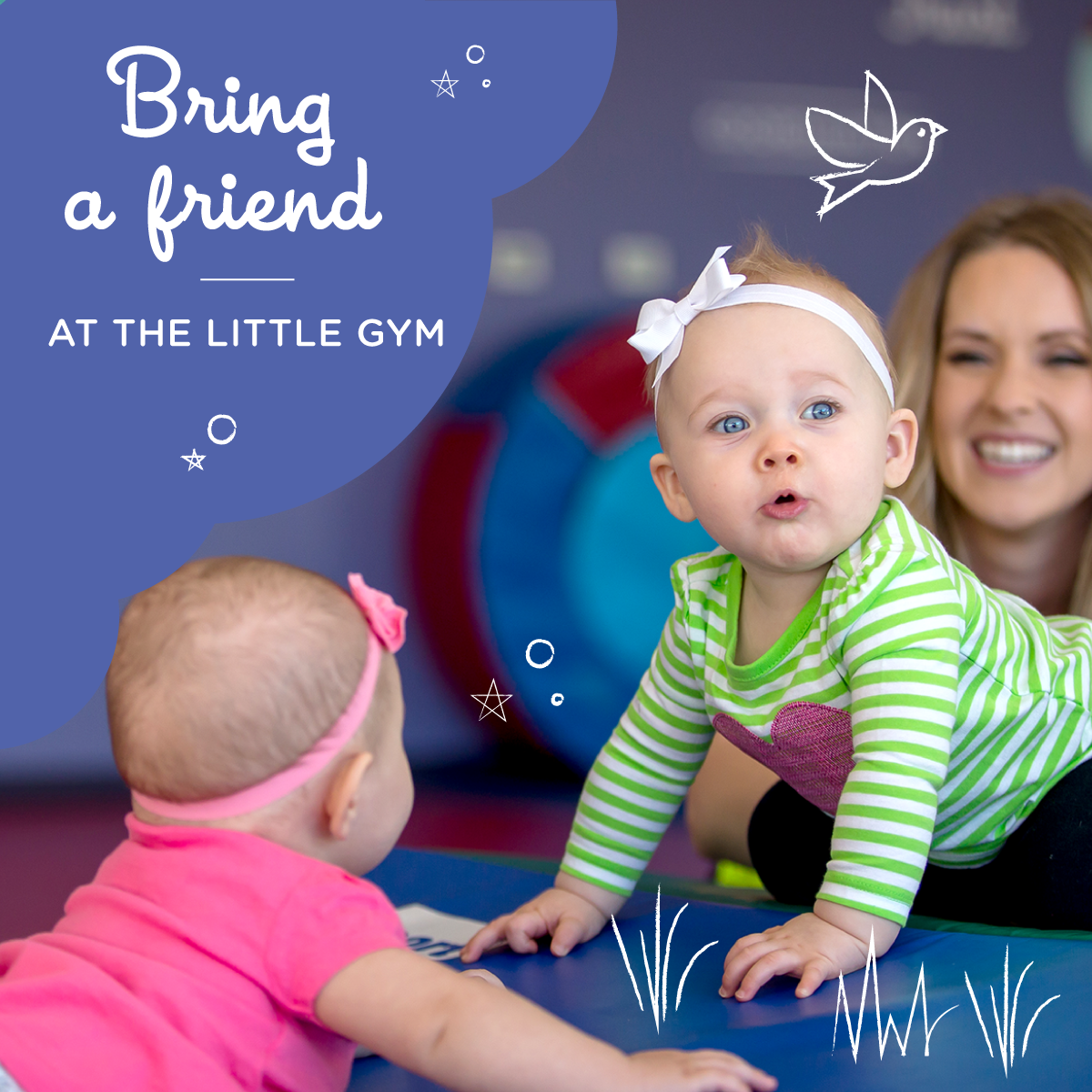 On Thursday 22nd February we are hosting a 'Bring a Friend' morning.
10.30-12.30pm
This open morning is for children aged 4m- 4 yrs (pre-school). The morning is free to come along and show your friends what we do here at The Little Gym Harpenden.

You can bring more than one friend... with the child's parent too please!
We will be offering tea, coffee and snacks in the kitchen and lobby area. Along with a chance to play, explore and learn skills in the gym with our qualified instructors.
If your friends are available but you are not, don't panic... they can still come along!
Every child that attends will receive a free 'The Little Gym t-shirt'. *subject to availability.
Please let us know if you are coming by phone or email reply to this message so we are suitably catered.
We look forward to hearing from you.
Regards
TLG Team